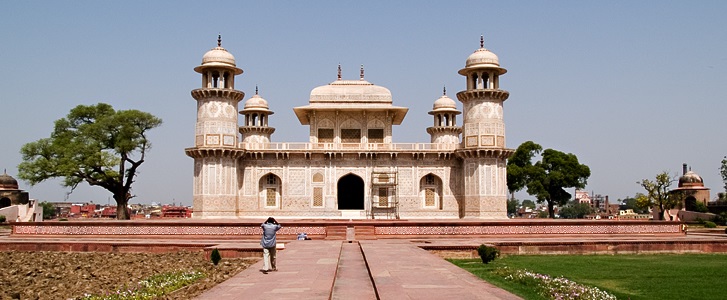 When it comes to Agra, most people visit it for the Taj and naturally so. That being said while the TajMahal is one of the most popular reasons to head over, the trip does not have to end with just that. In fact, Agra has a lot more to offer and can be the perfect weekend destination with lots to do.
There is a choice of really good five star accommodations in Agra and a holiday in style can definitely be on the cards. Amidst the luxury and the comfort, two fabulous days can be spent doing lots of different things.
Here's a list:
Taj Mahal:
There is no way we can leave the Taj out when compiling list for Agra attractions. There isn't much pitching needs to be done for the monument of love and chances are if one is there for the weekend, the Taj is already on the menu. So, we will move on.
Agra Fort:
Agra Fort is situated 2 km northwest of TajMahal and is the second most iconic structure that the city boasts of. In fact, your five-star hotel in Agra, when and if planning an itinerary for you will definitely put Agra Fort on the list. The massive red sandstone building is boasts of rich historical value having seen many rulers and occupiers over hundreds of years. For those who love history, the fort with its' two very impressive gates is definitely worth a dekko.
Tomb of Itimad-ud-Daulah:
The third in line after the Taj and Agra fort is the tomb of Itimad-ud-Daula. Popularly known as the little version of the Taj, it's a beautiful structure that in fact is considered to be the inspiration behind building the actual TajMahal. There is exquisite and intricate inlay work that lends the structure a definite charm.
Sadar Bazaar:
After food comes shopping. The most popular of them all is Sadar Bazaar where one can shop for anything from handicrafts, leather items, shoes as well as a lot of marble items and knick-knacks. Marble items are a biggie when in Agra with lots of souvenirs being made of the same. A trip to Sadar Bazaar is a great way to spend a few hours in the city.
A weekend in Agra is perfect when you get to do a bit of everything. And there is a lot to choose form on every front. Only thins to consider are the weather and the holiday season that can get a bit crowded. Other than that, the city is a winner on the weekend getaway front!