Looking for a special place to celebrate the festival of love? Jaypee Siddharth is offering special Valentine's Day packages in NCR, including dining and wining, spa and stay options for you and your better half.
Click Here for: Valentine's Day Hotel Packages in Delhi, Jaypee Siddharth
Dining Delights!
These delightful dining packages present wonderful wining and dining options for your Valentine's Eve celebrations.
Valentine's Dinner at Paradise
Privacy and privilege await you at Jaypee Siddharth, celebrate Valentine's Day in a private cabana. A candle-lit table and romantic melodies set the mood for a night to remember. The chef's special four-course meal and private butler service will have you relish every moment of the evening at Jaypee Siddharth hotel in Delhi. Experience at INR 12,000 (inclusive of taxes).
Cook for Your Love
Share your love with sizzling BBQ at Jaypee Siddharth. You can either cook yourself or let us take care of the starters before we setup the Valentine Dinner for you. The dinner is accompanied by a glass of sparkling mocktail and served by our customized butler service. Experience at INR 4,999 (inclusive of taxes).
Poolside Candle Light Dinner
A romantic dinner with soft melodies of love playing in the background will provide the perfect backdrop for your Valentine's Day promises. Enjoy the evening by the crystal waters of the pool with a heart-shaped cake and a bouquet of roses. Experience at INR 4,999 (inclusive of taxes).
The Perfect Couple Dinner
Enjoy a candle-light dinner at the Jaypee Siddharth on Valentine's Day Eve. We decorate the ambiance with rose petals and set up a four-course meal for you to savor. Experience at INR 3,999 (inclusive of taxes).
Videshi Celebration Desi Swaad
Want to celebrate this Valentine with a Punjabi Spirit? The 'Videshi Celebration, Desi Swaad' package includes a Valentine-themed Punjabi dinner buffet, candle-light seating and live music! Experience at INR 3,999 (inclusive of taxes).
Valentine's Day Spa Packages in NCR
Relax and rejuvenate, and experience bliss this Valentine's with our exclusive mud wraps, body scrub, and massage therapies. The Tamaya Spa facility at Jaypee Siddharth offers couple spa sessions for up to 60 minutes. Couple experience starts at INR 6,000 (exclusive of taxes).
Stay in Love Package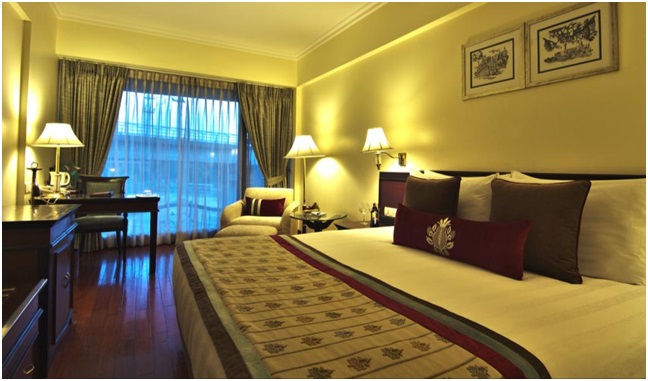 Book your stay at Jaypee Siddharth for celebrating your Valentine's Eve. The Deluxe rooms offer unstinting luxury and comfort and come with a special decoration. The sumptuous romantic dinner at Metro Grill adds relish to a night full of delights. Explore the stay package at INR 13,999 (inclusive of taxes)
For more details, you can connect with us on +91-9891602635 or write on rpopli@jaypeehotels.com