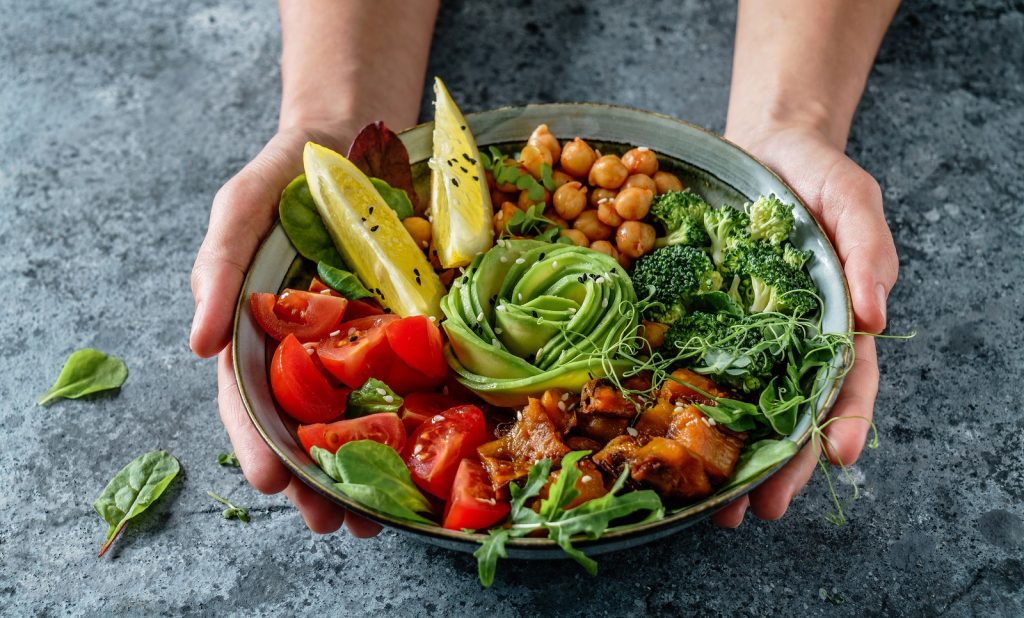 Boosting immunity is the need of the hour during this pandemic. That's the slogan everywhere with emphasis on healthy eating options and routine. Jaypee Hotels, one of the leading 5-star hotels in Delhi/NCR, brings you a healthy salad recipe to stay healthy and combat the current crisis. We are known for offering delicious and delectable menu, curated by our expert chefs, with natural herbs and ingredients.
A healthy salad is a delicious option for those looking to shed extra kilos and stay fit. Today let's see how it can be made at home.
Ingredients
½ cup iceberg lettuce cut into chunks
½ Orange peeled and cut into segments
1 medium cucumber
1 tbsp seed rich pomegranates
1 Apple cut into wedges
1 Celery stalk cut into fine slices
3 halves walnut
Dressing
2 tbsp low-fat yogurt
1 pinch each of crushed black peppercorn & red chilli flakes
Salt to taste
Few drops of honey
¼ tsp of ginger
Procedure
Dressing –

Whisk yogurt in a bowl till it has a fine consistency, add water if required

Add salt, crushed peppercorn, chilli flakes and ginger. Mix well

Assembling –

Mix apple, celery, cucumber, & the dressing

Place the creamy mixture on top of lettuce

Garnish with segments of oranges, pomegranates, & walnuts
Nothing better than a cooling salad, packed with loads of health benefits, in these scorching summers. Also, it is beneficial in building a strong immune system for your well-being. Enjoy our savoury delicacies in the secure surroundings of your home by trying our various delectable 5-star recipes.
Also, Jaypee Hotels is one of the best 5-star hotels in Delhi/NCR offering lip-smacking food delivered at your doorstep. The hotel is following every preventive measure, stated by WHO, to ensure safe and secure delivery of food items. The food is made with utmost care and handled with highest quality of hygiene standards, to ensure your well-being. We are taking stringent checks and safety measures during the packaging and delivery of your food to keep your healthy and sound. #StayHomeStaySafe