Vacation is a time for rest and relaxation, and what better place to do that than a luxury spa resort. Spa resorts in India are becoming increasingly popular as more and more vacationers are looking at a holiday as a way to unwind and rejuvenate themselves.
So, plan your next holiday at a luxury eco-friendly hotel and spa resort with Jaypee Hotels. Jaypee Hotels and Resorts are a chain of luxury and deluxe hotels in India. The Jaypee Group has not only emerged as a trusted brand in the hospitality industry but also promises to deliver utmost comfort to the customers.
Here is a list of 5 luxury eco-friendly hotels & spa resorts in India from Jaypee Hotels for your next vacation.
Jaypee Palace Hotel, Agra
This spa resort in Agra gives luxury a new meaning with its royal architecture and world classy services. Along with beautifully designed rooms, some of the best restaurants and convention center, Jaypee Palace Hotel, Agra also offers Tamaya Spa, Salon, and Wellness Centre in association with Seven Seas Spa, an elite spa care line. The spa offers treatments based on traditional Ayurvedic, Western and Holistic therapies that invigorate you. You can also indulge in the healing stones therapies as well as the touch therapies. Each treatment can be customized as per the individual's requirement.
Jaypee Residency Manor, Mussoorie
This Mussoorie spa resort offers a peaceful and luxurious ambiance for your vacation. At the Ayurvedic Health Spa at Jaypee Residency Manor, Mussoorie, you can surrender yourself to a complete holistic rejuvenation of the body, mind, and soul. The spa treatments include their Signature Massage Therapy, Rejuvenating Longevity Treatment, Ayurvedic Body Wraps, Sirodhara Treatment, Luxurious Bath by experts and Hot oil massage therapy.
Jaypee Vasant Continental Hotel, Delhi
Located in the heart of the national capital, Delhi, Jaypee Vasant Continental Hotel oozes warmth and luxury. This spa resort in Delhi presents the famous Tamaya Spa for your ultimate relaxation and rejuvenation. The specialized treatments being offered at the spa are Caviar Treatments for both women and men. Other treatments include Moroccan Rassoul Body Wrap and Aromatic Anti-fatigue Moor Mud to name a few.
Jaypee Siddharth Hotel, Delhi
It is one of the best spa resorts near Delhi NCR. The hotel is centrally located and offers well-furnished rooms with all modern amenities. The hotel also has Tamaya Ayurvedic Spa that offers blissful spa treatments to vitalize yourself. The Caviar treatments, Aromatic Anti-fatigue Moor Mud and the Sabai Stone therapy are quite popular at the spa.
Jaypee Greens Golf & Spa Resort, Greater Noida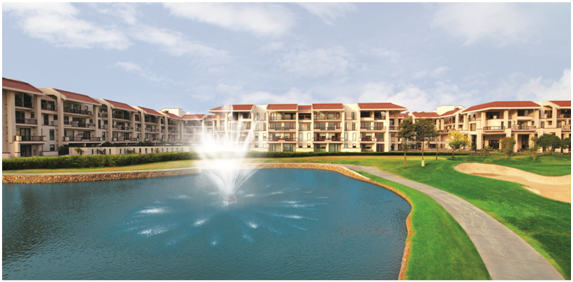 This resort in Noida is one of the best spa resorts around Delhi. Known for its luxurious setting, the spa resort is the ultimate getaway destination. Jaypee Greens Golf & Spa Resort brings to you, for the first time in India, the Six Sense Spa, a unit of the globally renowned Six Senses Spa from Thailand. The Six Senses Spa believes in the philosophy of balancing all the senses. This can be seen in the nurturing and soothing treatments as well as results-oriented therapies and personalized programmes available on the spa menu. All treatments are performed under the guidance of expert therapists. Plan a vacation today and stay at any one of the Jaypee Spa resorts to enjoy a revitalizing stay. Check out the best deals and packages at www.jaypeehotels.com.