List of Must See Things in Agra
So you are in Agra and plan to explore list of must see things in Agra to head over straight to the Taj. What's new, might we ask? While visiting Agra is synonymous with visiting the Taj Mahal and for most people it is actually the reason why the city seems a worthy destination, there is so much more to the place than just the monument of love. Checkout Jaypee Palace Hotel, a 5 start hotel in Agar Packages
Agreed that it is the top pick and definitely number one on the list of must see things but once that one is taken care of, one can frolic and explore the city for many other spots.
Starting with the Agra Fort:
The 16th century red sandstone fort is the historical fort in Agra and situated very close to the Taj Mahal. The magnificent structure exudes Mughal charm and architectural brilliance and it's a lovely heritage property. Spread over 94 cares the Agra fort has two massive and very impressive four gates two of which are the Delhi gate and the Lahore gate. Once inside do not miss the Diwaan-e-aam, Diwaan-e-khas and the Jahangiri Mahal. The fort is open all days from 7:00am to 6:00pm.
Move onto Mankameshwar Temple:
Agra is a city dominated by Mughal architecture but that being said beyond the monuments there are several hidden spots that do not enjoy the same limelight but are just as relevant and charming. Mankameshwar temple in Mantola is one such destination. The ancient Shiva temple is famous with the legendary story of the shiv linga having been installed by Lord Shiva himself. The temple is a must visit both from a cultural and religious point of view.
Next stop, Tomb of Itimad-Ud-Daulah: A Perfect list of must-see things in Agra to spend quality time
Often referred to as jewel box and a smaller version of actual Taj, the tomb of Itimad-ud-daulah is a Mughal mausoleum. It was built for Mirza Ghiyas Beg by his daughter Nurjahan who was Jahangir's wife. It's a beautiful white structure built in a large garden and is surrounded by walkways and water bodies. Another lovely example of Mughal architecture embedded with semi-precious stones, this one is worth checking out.
Apart from the monuments and temples, the city also has some delectable food and some fabulous shopping to offer. Whether one is staying at a five star accommodation in Agra or in a more pocket friendly hotel, most staff will recommend an itinerary that includes a taste of the cuisine and some splurging.
PLACES TO EAT AT If you want something local and less stylized Shankar Ji and Joney's is on the list of must-see things in Agra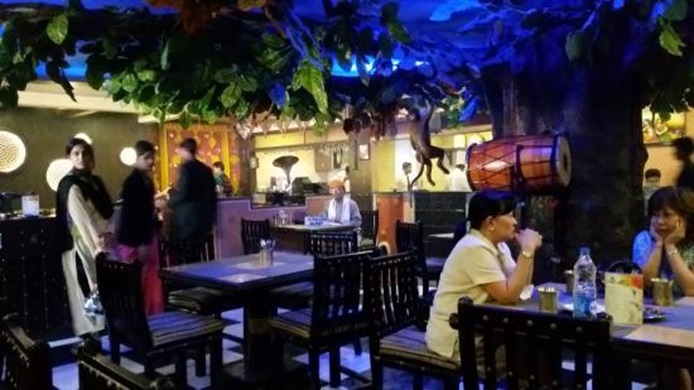 The place is good picks. Shankar Ji is a local dhaba without the bells and the whistles but with authentic flavours from the city of Mughals. At Joney's Place, the cosy ambience is the high point as is the fact that all dishes are prepared in front of the customer with fresh ingredients.
For something more upmarket, there are some other options such as Jahanpanah, ShankaraVegis, and Pinch of Spice.
WHERE TO SHOP AT
When it comes to shopping, marble artifacts top the list followed by leather goods. While there are various emporiums such as the Agra handicrafts emporium and then there are the bazaars, like Sadar Bazaar. Depending upon the budget and what kind of item one is looking for, a visit to these shopping havens is a worthy proposition.